It is well known that I love hashtags. Here is a good infographic on the mighty Hashtag discovered via NightsBridge – on a very good curating system Scoop.it – WorldWideWeb
Do you know the power of a good Twitter hashtag? This infographic should infuse you with new confidence that Twitter is the right tool to use if your want to bring people together around content. It should be part and parcel of any content strategy of a community builder that tweets, in the same way as meta-tags are essential to earmark a blog entry. In Cape Town, it is the Content Strategy Forum 2012 today and we talk about some of the best ways to share meaningful content online. (I like the references to having empathy with our online audience!) A visual display of the hashtag's use could not come at a better time… Please do share with fellow content lovers.
We are using hashtags often via our @CapeTown Twitter account. They work and they work well to organise conversation amidst noise and find good content in a busy stream. In fact, we have build our online community around hashtags since 2007 when we launched the first ones #capeEvent and #capeTraffic. As curator, I give preference to tagged tweets when deciding to retweet some content to followers @capetown and associated accounts – especially since mentions (@capetown) have been discovered by spamsters and DMs may be missed. We have now expanded these into notice boards via our community site mimicapetown.co.za – that you can embed on your website. Tweet me @iamnotmany if interested to work with us on this initiative…
Read more, a MUST: http://www.bitrebels.com/social/twitter-hashtag-power-infographic/
Follow our main hashtag #capetown any time by bookmarking this search page; hit the icon below: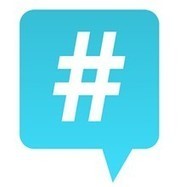 Ps: I have had the pleasure of seeing a few custom hashtags trend in Cape Town and in South Africa like the recent #rabbit4nic to assist in the search of soft toy – and retweeted worldwide. One day, we may have a capetonian hashtag trending worldwide – who knows!?